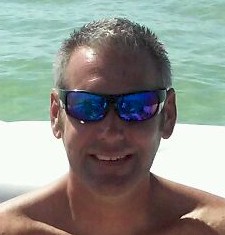 Gulf Coast Ecosystems is owned and operated by Russ Kronenwetter of Ellenton, Fl. Russ is dedicated to providing excellent customer service and a high quality product. We have low overhead, which allows us to offer competitive pricing to hobbyists as well as pet stores.
Russ dives for most of the product on the website himself so each specimen is hand collected for quality. We realize that when it comes to purchasing marine plants and macro algae online that they're many vendors to choose from, but not all of these offer a high quality product. We stand behind our product and packaging with a 100% customer satisfaction policy and will always refund or replace any items your not happy with.
If you have any questions concerning a particular species of macroalgae or need information on setting up and maintaining a refugium or a marine planted aquarium, please don't hesitate to call or email.